Returns of real value
Share - WeChat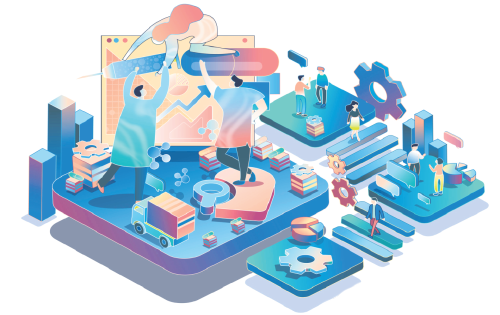 色吧
内外兼型品质出众定位高品质型格SUV的宝骏530,在设计品质上就给人耳目一新的感觉。
The pandemic has shown that the world needs greater investment in health sector
As an unprecedented public health and socioeconomic crisis, the novel coronavirus pandemic has revealed the interconnectedness of health, economic development, poverty and security.
While the world is still fighting the spread of the virus, it is a real opportunity to think about how to address long-standing health and development challenges, and to build better systems for universal health coverage in the future.
First, it is clear that the world was not prepared for this pandemic. Health security systems failed to detect early signs of community spread of the novel coronavirus, while containment and mitigation measures were slow to be implemented. Health services were overwhelmed, while other essential health services were severely disrupted.
As a result, communities were left highly vulnerable with inadequate social and financial safety nets, and misinformation spread rapidly, leading to confusion and community polarization. In some countries, politics took precedence over science, compromising the effectiveness of national responses.
As the pandemic continues to grow, it continues to disrupt essential health services. The most severe disruptions have occurred in immunization, noncommunicable diseases, family planning, mental health, and cancer screening and treatment, which will increase mortality rates worldwide, including for major diseases such as HIV, tuberculosis and malaria.
A global consensus is now emerging that strengthening health systems and fostering global health security are critical for all countries, irrespective of their development status. Such efforts are important not just to respond to COVID-19 but to prepare for any future health crisis, and to achieve universal health coverage and broader health targets.
Second, for decades, the world has recognized the critical inter-relationship between health, economic development, poverty and security. The United Nations 2030 Agenda for Sustainable Development reinforces the interconnectedness and indivisible nature of health, economic development and security.
Over the years, the potential economic impact caused by communicable disease outbreaks and pandemics, has been shown by the HIV pandemic, and the outbreaks of severe acute respiratory syndrome (SARS), Middle East Respiratory Syndrome (MERS) and Ebola.
Poverty is a risk factor for a wide range of diseases, including tuberculosis, neglected tropical diseases, and non-communicable diseases and mental health disorders. The high costs of healthcare, particularly related to specialized health services and the provision of chronic care, can strain national budgets and drive millions of people into poverty each year.
At the same time, it has been known for a long time that investing in health brings significant value for money.
While the investments required to fund the response to COVID-19, achieve global health targets and build stronger health systems seem high, they are still only a fraction of the trillions of dollars of damage caused by the pandemic.
Investing in health is not only desirable, but essential for economic growth, social development and well-being. We must build systems that can be sustained, will be responsive and keep people safe. The investments made today will safeguard the future. It will be unaffordable if the next global public health crisis hits a world still unprepared.
Third, the virus does not respect borders. Countries that have been successful in preventing, containing or mitigating their local epidemics are vulnerable to further outbreaks because others have failed to do so, which brings additional social and economic hardship.
International cooperation and global solidarity in the prevention and management of communicable disease epidemics are essential components of global health security. Since 2005, the World Health Organization's International Health Regulations have been the cornerstone and main instrument for governing global health security. Another key area for enhanced cooperation, strong collaboration and innovative partnerships is research and development.
The establishment of the Access to COVID-19 Tools Accelerator initiative led by the WHO and other partners has been a notable achievement. It is a new global collaboration bringing together governments, scientists, businesses, civil society, philanthropists and global health organizations. This collaboration is our best means of ensuring equitable distribution of the eventual COVID-19 vaccines, and to make sure all countries have access, at affordable prices.
The pandemic has also demonstrated the importance of engaging communities and promoting their ownership of the response, and reinforcing community prevention efforts and community norms. Ultimately it will be communities that will determine the success of any COVID-19 response.
No individual is safe until all people are safe, no country is safe until every country is safe, and no country on its own can meet the challenges posed by COVID-19. This requires all countries and communities to have a common vision and a willingness to collaborate, including in global health governance, delivery of services, research and development, community mobilization and financing. Ensuring transparency, the rapid sharing of information, engaging in collaborative research and manufacturing efforts and promoting multilateral cooperation are essential to end the pandemic and build a better and safer world.
China has already contributed significantly to the understanding of the pandemic, with the rapid sequencing of the SARS-CoV-2 virus, development of diagnostics, accelerated manufacturing of essential health commodities, rapid publication of scientific findings, provision of direct technical assistance to many countries challenged by the virus, and actively engaging in global governance mechanisms, joining COVAX Facility led by the WHO and Gavi. China has a central role to play in building back a better, fairer and more resilient health system and safeguarding global health.
The WHO is looking forward to enhanced cooperation with China, to promote global solidarity and advance a robust and accelerated response.
The author is World Health Organization's Assistant Director-General for Universal Health Coverage/Communicable and Non-communicable Diseases. The author contributed this article to China Watch, a think tank powered by China Daily. The views do not necessarily reflect those of China Daily.
Most Viewed in 24 Hours
China Views